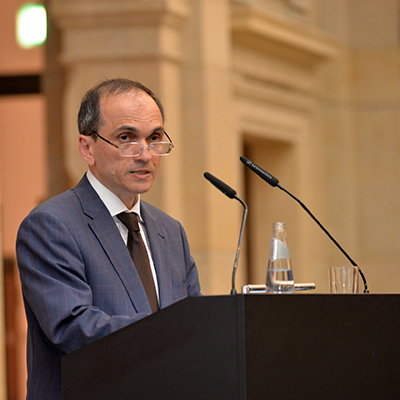 07.05.2018
4928
Today is the birthday of Professor of Foreign Languages Department, Doctor of Philology Azad Mammadov.
We congratulate Mr. Mammadov on the occasion of his birthday, and wish him success in his scientific-pedagogical activities.
Azad Yahya Mammadov was born in Baku in 1962. He graduated from Azerbaijan University of Languages in 1984. He was a postgraduate of the same university in 1985-1989.
He received a degree of PhD in Philology in 1990 and Doctor of Philology in 2003. He is a professor since 2005.
His research area is theoretical linguistics, applied linguistics, cognitive linguistics, and discourse analysis.
A.Mammadov is the author of 4 monographs, 2 textbooks and 4 teaching materials, up to 50 scientific articles.
He has been working at Azerbaijan University since 2017.
Public Relations Department
07.05.2018