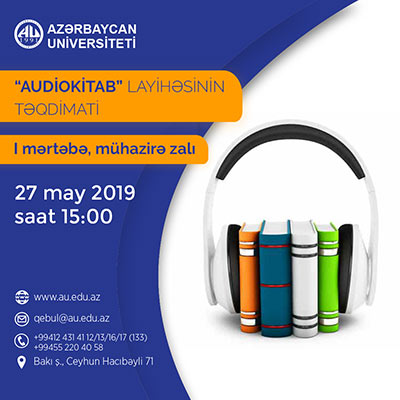 22.05.2019
2675
The presentation of the project "Audiokitab" ("Audiobook") for teachers and students of Azerbaijan University will be presented to the attention of teachers and students.
Audiokitab is a project through which people learn about Azerbaijani and world writers, their works, improve their reading skills and develop their reading culture with the help of new technologies. More than 700 books were voiced by professional actors in the project, which has existed for almost four years. The project is a mobile application.
The project manager is the honored worker of culture Hasan Hasanov.
The event will begin on May 27 at 15:00 in the lecture hall on the first floor.
Public Relations Department
23.05.2019